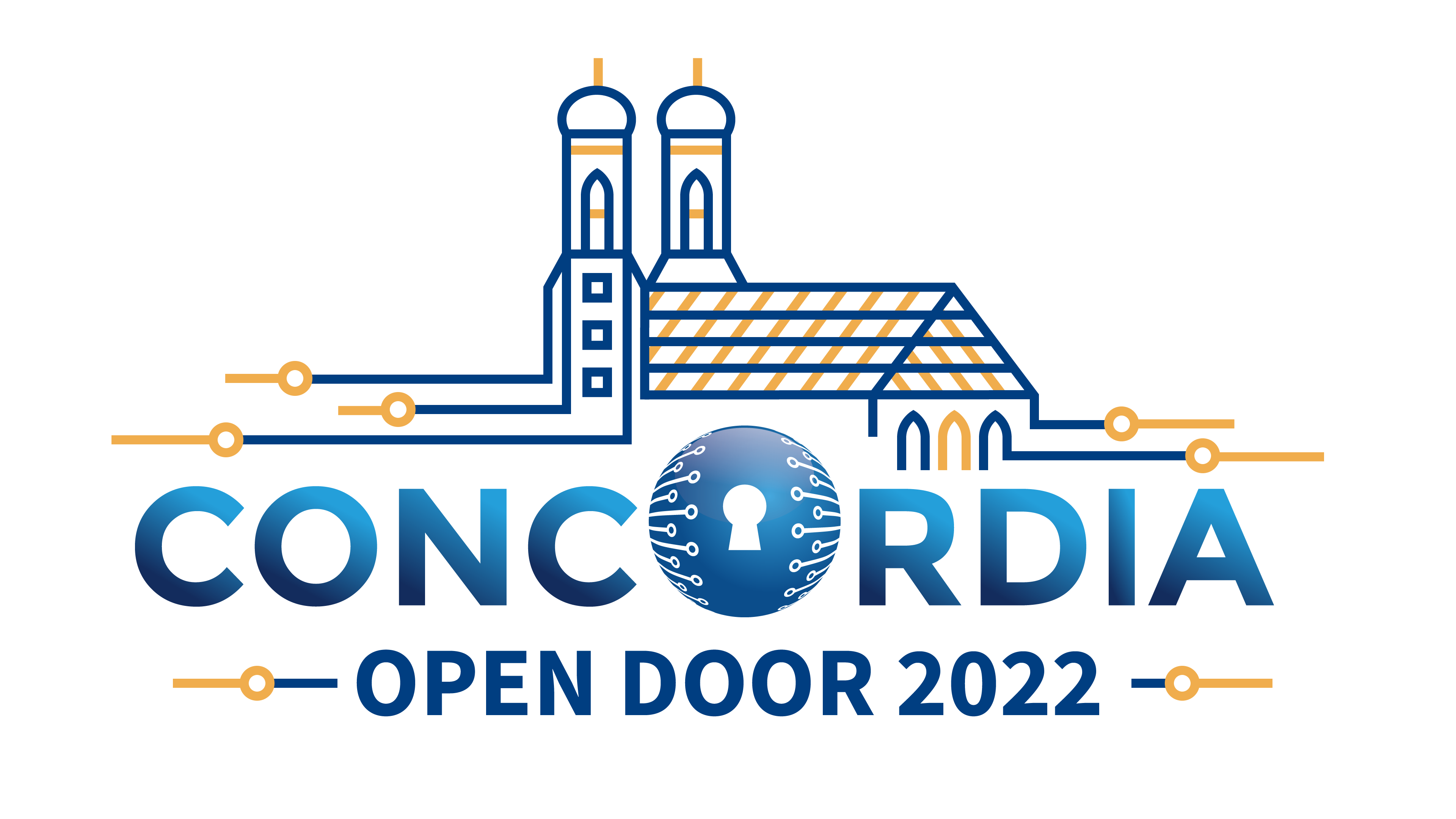 CALL FOR POSTERS FROM CYBERSECURITY RESEARCHERS
The CONCORDIA project would like to invite researchers to present their work at its Open-Door event on 26 and 27 October 2022 in Munich (https://opendoor.concordia-h2020.eu/2022/). The poster can be about any topic of relevance for cybersecurity research and innovation.
Research presented at the poster session should contribute to the following challenges:
Addressing cybersecurity challenges and resolving issues in different industries
Changing cybersecurity product or solution design and business model patterns
Present ideas or concepts that could relieve pain of the current solutions and/or address existing gaps
Bring the necessary innovation in the existing open-source products and solutions
The poster should not only focus on the research contribution but also on the impact of the research on the industry and society, i.e., how the research addresses existing problems and shortcomings (pains).
All posters will be printed and displayed at the conference. At least 5 posters will be selected to be presented in dedicated pitching sessions at the event, after the assessment by the poster selection committee. In addition, a researchers will be selected, after their successful pitching session, for a special award.
HOW TO PARTICIPATE
If you would like to participate, please send an extended abstract (approx. 1 page) of your poster by October 1st, 2022, to opendoor@concordia-h2020.eu.
Submissions will be assessed by a selection committee looking for innovative thinking, scientific originality, and relevance for the industry. Authors of accepted posters and the candidates selected for the pitching session will be informed by October 8th, 2022.
The deadline for the submission of posters to be printed, using the COD2022 conference template (to be provided to selected authors in due time) and a presentation of the poster for those selected for the pitching session (up to 5 minutes) is October 15th, 2022. Posters and presentations will be also uploaded to the conference website (pending agreement of the authors).
POSTER SELECTION COMMITTEE
Aljosa Pasic, Atos
Antonio Ken Iannillo, University of Luxembourg
Jürgen Schönwälder, Jacobs University Bremen
Gabi Dreo Rodosek, University Bundeswehr Munich