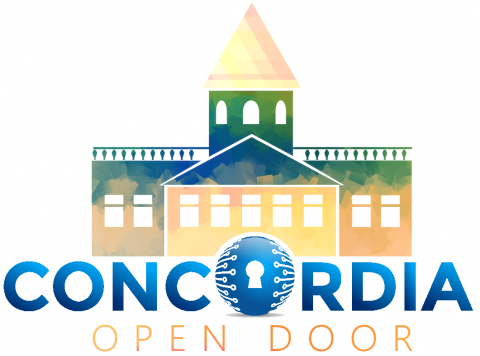 Save the Date!
Date: Wednesday 16 and Thursday 17 October 2019
Location: Alvisse Parc Hotel, Luxembourg
The CONCORDIA Open Door event is the first in our annual series to discuss key trends in Cybersecurity and to share our work with our stakeholders.
CONCORDIA is unlocking the Future of Cybersecurity by uniting the European Cybersecurity Landscape. Join us and enjoy:
Service Catalog: Discover our integration service towards establishing a European Education Ecosystem for Cybersecurity


training, tools, professional courses, startup services, info sharing on regulations, standards, certifications, etc.

Participation Model: Learn how to join the CONCORDIA network and benefit from it


updated information on the European Cybersecurity landscape, connection with other stakeholders, ideation of new contents, and advertising of stakeholders' service

Panel: Listen to and participate in an open dialogue about what the community can offer to the future European Cybersecurity Competence Center


academics, industrials, governments, and the audience

Women in Cyber - a Manifesto for Today: Get a list of actionable steps to attract more women to the cybersecurity field
Research, Industry, Legal, and Economic Sessions: Explore the latest trends in the interdisciplinary field of cybersecurity


research work in the five pillars of research and technology, 5 sector-specific and 2 cross-sector industrial pilots, legal and economic aspects of Cybersecurity, future threats and actions
This is an open event intended to create innovation and foster collaboration between all the cybersecurity stakeholders in Europe and beyond.
About CONCORDIA Open Door Event​
The CONCORDIA project is part of a major European-wide effort to accelerate cybersecurity research by drawing together leading experts across domains. Its annual Open Door Event is a chance for stakeholders of all backgrounds (legislation, industry, legal, IT, etc.) to learn more about the initiative, contribute to discussions on societal needs in the field, and to explore potential collaborations. The development of strong European cybersecurity the community will be an essential part of CONCORDIA's success, and feedback from stakeholders is welcome.
for more information and sponsorships opendoor@concordia-h2020.eu
We are CONCORDIAns, we are integrating the cybersecurity of Europe!